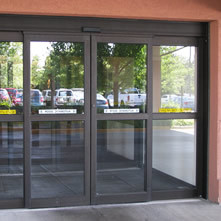 Hospitals & Nursing Homes
Automatic doors are preferred at hospitals and nursing home facilities for ease of entry. Using automatic doors gives staff, patients, and visitors' ease of entry throughout the facility. Automatic Doors are perfect for those who are confined to wheelchairs, for staff moving patients around on gurneys, and movement of hospital equipment.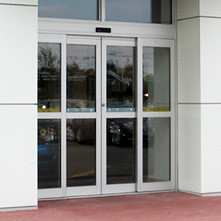 Retail Chain Stores
Busy retail facilities require entryways that provide easy access for customers and create  a pleasant shopping experience. Automatic sliding doors are perfect for retail facilities such as stand-alone stores and shopping mall entrances. Automatic entry solutions enhance convenience and comfort for customers.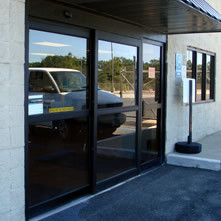 Public Facilities
A public facility's entrance should improve the experience of any visitor as well as provide convenience and security for the individuals who work there. We offer automatic entry solutions for virtually any application. Our door experts will help you with equipment selection and consult on your local building codes and requirements.
If you'd like to learn more about our automatic entry door installation or repair services, contact us by phone or email, or fill out the "Request A Quote" form at the bottom of this page.