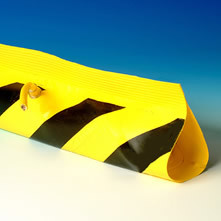 Door Safety Edges
Door safety edges provide entrapment protection for motor-operated doors by offering an auto reverse or auto stop feature. When activated, the cushion inside the safety edge compresses and immediately sends an electronic signal to stop or reverse the motor. Some safety edges also provide a weather-tight seal that conforms to the floor's surface.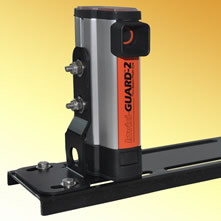 Door Safety Sensors
Door safety sensors emit an invisible infrared beam, that when interrupted, blocks reception and causes the unit to send a signal to motor controls to stop or reverse the door's operation.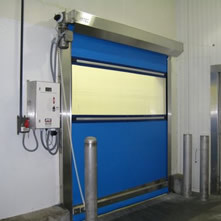 Floor Induction Loops
Floor induction loops embedded into the concrete on both sides of the doorway can substantially reduce operator error in the opening and closing of doors. With no moving or exposed parts, floor induction loops are extremely reliable and can be an important safety measure.
If you'd like to learn more about our door safety products, contact us by phone or email, or fill out the "Request A Quote" form at the bottom of this page.