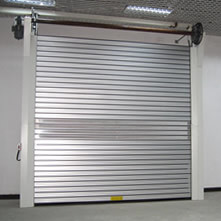 High Speed Steel Doors
High speed steel doors are the highest rated coiling product for customers with high usage openings and energy efficiency concerns. These types of doors are rated well over a million cycles and can open and close at very high speeds. Ideal for high traffic entryways and optimized for superior interior climate control.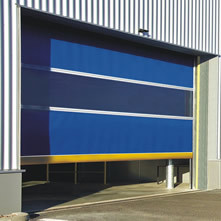 High Speed Fabric Doors
High speed fabric doors are specifically designed for high traffic uses. Typically used for heavy duty, industrial and commercial applications, these doors are work well in either interior or exterior applications where wind and/or negative pressure are a problem. High speed fabric doors deliver opening speeds of up to 60" to 100″per second.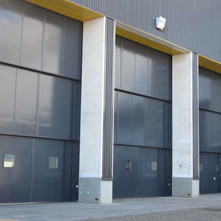 High Speed Telescoping Doors
High speed telescoping doors have a telescoping action for better contamination control.These high security doors have a small footprint, and are known for their durable low maintenance construction. Their high quality steel construction give them a very high wind resistance which makes them the perfect solution for hurricane zones.
If you'd like to learn more about our high speed door installation services, repair, or products, contact us by phone or email, or fill out the "Request A Quote" form at the bottom of this page.