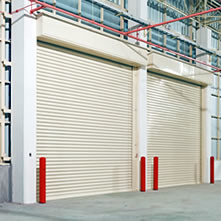 Rolling Steel Doors
Rolling Steel Doors are metal slatted doors fabricated of interlocking steel, stainless steel or aluminum that roll up to store in coil above the opening. They are used to provide security against entry or weather protection at exterior and interior openings in industrial, commercial, institutional and other buildings. They are also called overhead coiling doors.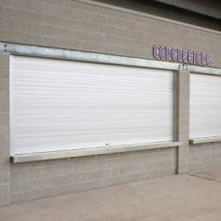 Rolling Counter Doors
Rolling Counter Doors secure openings above counters and other similar finished openings on interior and exterior walls. Feature smaller, more aesthetically pleasing guides, slats, brackets and hood than rolling doors; can fully close to the floor when compact door components are desired. Rolling counter doors are also called shutters.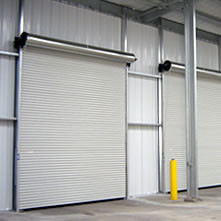 Rolling Sheet Doors
When your project requires an attractive and solidly constructed rolling sheet door that is also easy on your budget, rolling sheet doors are a perfect solution. These door systems incorporate innovative design elements that enable fast installation and ensure smooth operation for enhanced door life.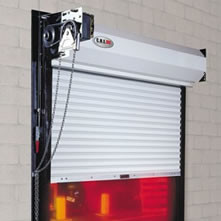 Rolling Fire Doors
There are a wide array of rolling steel doors that meet the most demanding fire safety standards, variable opening sizes and distinctive design options. Engineered to close automatically in the event of a fire or alarmed event, rolling fire doors are available for service door and counter applications in commercial, industrial, institutional and retail applications.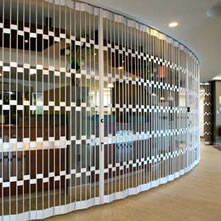 Rolling Grilles
Rolling security grilles are used in retail, commercial and industrial applications. Rolling grilles come in two distinctive configuartions which includes side-folding and upward coling varieties. These grilles are designed for durability and easy operation and can be installed with either a standard anodized finish, or in wide spectrum of custom color options.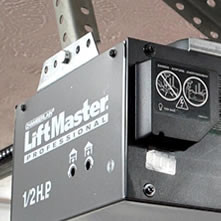 Overhead Door Motors
If you already have an overhead door, but simply require a new motor, Forward Door of New York has you covered. Our experts can find you the perfect replacement motor for your door, and professionally install and test it to get your overhead door back up and running again.
If you'd like to learn more about our commercial and industrial overhead door installation and repair services or overhead door products, contact us by phone or email, or fill out the "Request A Quote" form at the bottom of this page.